Our Why
Zepher's mission is to solve complex engineering and manufacturing challenges. Serving innovators in numerous industries including aerospace, defense, and autonomous systems, we provide product realization and custom manufacturing solutions. If you have a problem to solve, a challenge to overcome, or an idea to bring to life, we're ready to help.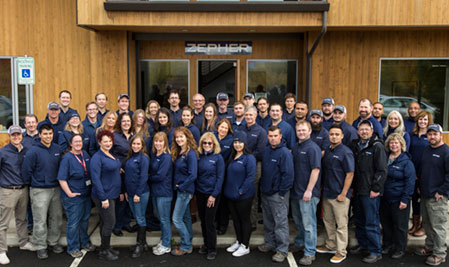 Culture
Our team is friendly, fun, and driven to perfection. We pride ourselves on empowering our team members to find innovative solutions, drawing on their immense experience and capabilities. It's an identity designed to strengthen the common bond we share with our customers — engineering professionals who solve complex problems with straightforward solutions. Zepher is a trustworthy, customer-oriented, HUBZone certified partner. We provide diversified services with reliable solutions — on-time and on-budget.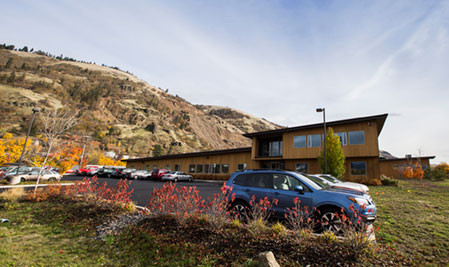 Location
Our location is as much a part of our culture as, well, our culture is. It's in the heart of a growing aerospace manufacturing area, close to both Portland and Seattle. When you visit and experience the area we chose to work in and call home, you'll understand why we're here. In fact, our drive to help our clients succeed is matched only by our drive to enjoy the endless bounties of the Columbia River Gorge.
Career Opportunities
Zepher is an innovative and rapidly growing defense, autonomous systems, and aerospace manufacturing company located in the beautiful Columbia River Gorge. We've invested in state-of-the-art facilities and tools, and we need highly qualified, motivated people to further expand our contract manufacturing and product development capabilities.
We're seeking curious and passionate innovators to be a part of our success. Our team members play a critical, hands-on role in delivering high-quality product realization services to our expanding customer base. If you're enthusiastic about working with a collaborative, solutions-oriented team, we'd like to hear from you. Zepher offers a great work environment supporting team development and individual growth. We are committed to continuous improvement, personal integrity, and impeccable customer service.
I'm Interested
Thank you for your interest in Zepher. To apply for a position, please submit your resume and cover letter to hr@zepherinc.com. Please format all responses in Microsoft Word. Zepher is an equal opportunity employer. All qualified applicants will be given equal consideration regardless of race, color, religion, sex, sexual orientation, gender identity, national origin, age, disability, pregnancy, genetic information, veteran status, or any other category protected by law.